Dr. Sears' Special Reports and E-Books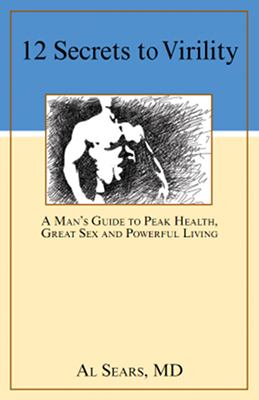 12 Secrets to Virility
Get back all the strength, potency and ambition you had as a young man! In my 198-page best-seller, you'll find the man-building strategies I use with my male patients to help them reclaim the energy, drive and muscle of their younger days.
Price: $19.95 (e-book)
---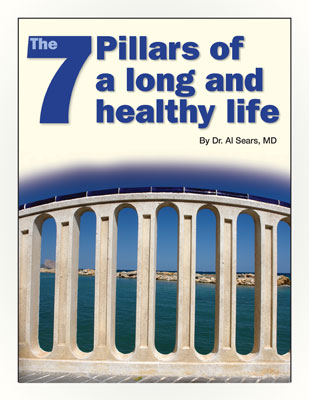 The 7 Pillars of a Long and Healthy Life
Learn to nourish your body so you can stay young, radiant, and healthy, no matter what your age. These strategies are safe, effective, and completely natural. Don't wait…start your journey toward a healthier, longer, and more energetic life, beginning today!
Price: $29.99 (e-book)
---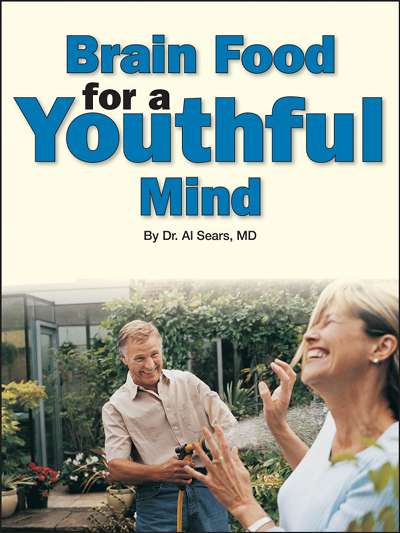 Brain Food For A Youthful Mind
What can you do to protect and nurture your most vital organ, your brain? This health report will teach you about powerful supplements that will help boost your memory, and other steps you can take to keep your brain young and healthy.
Price: $19.97 (e-book)
---
Build Your Dream Body the Easy Way
Reawaken the energy and vitality you had years ago. Burn more calories, increase your lung capacity and improve your cardiovascular health … in just 10 minutes a day. In this report, Dr. Sears exposes the exercise myths that prevent you from getting and staying in tip-top condition. This simple introduction to PACE is the beginning of your journey toward better health.
Price: $14.97 (e-book)
---
Feast on the Fatty Foods You Really Love
Could a lack of fat actually be hurting your health? The reality is that our modern diets are deficient in healthy fats that are actually good for your health. In this health report, Dr. Sears will show you where doctors went wrong with all their low-fat advice and also tell you about the fats you should avoid like the plague.
Price: $19.99 (e-book)
---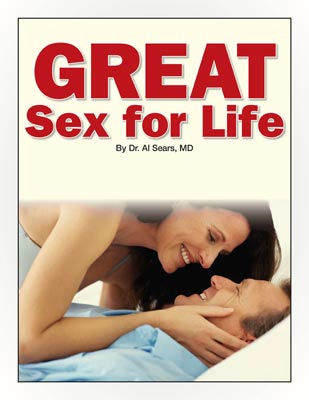 Great Sex For Life
Discover the importance of diet, supplementation, and how your overall health affects your sex life. This report will give you some new options and a fresh perspective on an issue you may have felt uncomfortable about before.
Price: $19.99 (e-book)
---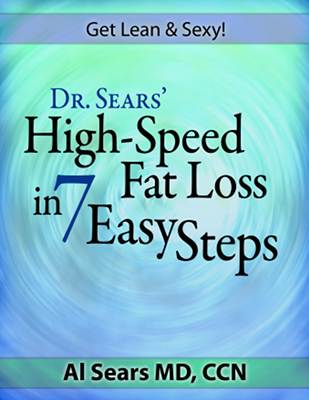 High Speed Fat Loss in 7 Easy Steps
Return to your native diet and make hitting your ideal weight a sure thing. Within minutes you'll put these easy-to-understand principles to work and effectively burn fat – even if nothing has worked for you in the past. Dr. Sears busts the biggest fat-loss lies.
Price: $34.95 (e-book)
---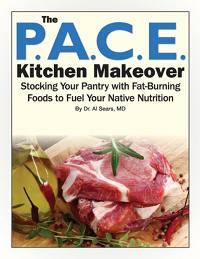 The P.A.C.E. Kitchen Makeover
Dr. Sears shares his advice on stocking your "primal pantry" with foods that will support your native health. Don't discard centuries of nutritional wisdom by eating your way into illness. Get Dr. Sears top five whole-food favorites, tips to break your sugar addiction and sound guidance to eating in a way that can keep you healthy naturally.
Price: $29.95 (e-book)
---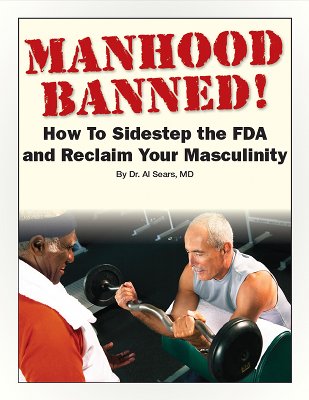 How to Sidestep the FDA and Reclaim Your Masculinity
Manhood Banned! How to Sidestep the FDA and Reclaim Your Masculinity.
Don't let the modern world turn you into a woman. Find out how the FDA swiped your best testosterone booster in 2004 and why this simple substance can boost your testosterone by up to 237%! PLUS you'll discover what prescription drugs leave you "chemically castrated" and what to eat and drink to reclaim your manhood.
Price: $19.97 (e-book)
---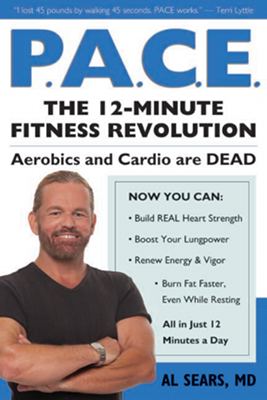 P.A.C.E.
The 12-Minute Fitness Revolution
Aerobics and Cardio Are DEAD!
Throw away your jogging shoes, cancel your aerobics class, and say goodbye to hours of long, tiresome workouts. Then round up all your "diet" books and toss them in the garbage… P.A.C.E.: The 12-Minute Fitness Revolution shatters all the myths and misconceptions about health, aging, and fitness.
Price: $19.95 (e-book)
---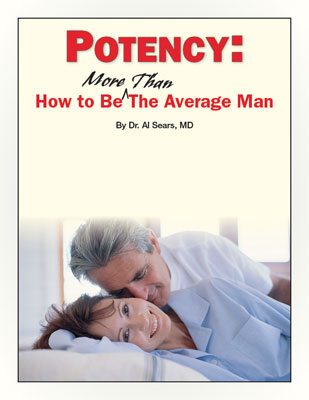 Potency:
How to Be More Than the Average Man
Potency is more than just sexual performance. It's a combination of strength, desire, lean muscle and male confidence. Learn how to avoid everyday dangers than can sap your manhood and put the high-octane performance back in your engines!
Price: $19.95 (e-book)
---
Real Results in Just Weeks
Are you looking for motivation on your own fitness journey? This story of one woman's miraculous weight loss journey will let you see the possibilities that await with PACE. In just 11 months, Terri went from being able to walk only 45 seconds at a time to running up hills and doing full sets of calisthenics. Find out how Terri used the PACE principle of progressivity to transform her body and find renewed energy.
Price: $19.97 (e-book)
---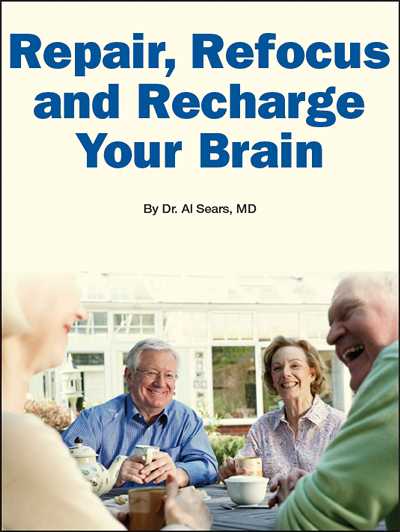 Repair, Refocus & Recharge Your Brain
Over and above anything else, people worry about the decline of their brain with age. You can sidestep all of those worries and keep the same level of mental energy and focus you've always had – and improve it. Dr. Seras will show you seven steps to recharge, repair and refocus your brain. Stop worrying about losing the mental power you've enjoyed your whole life.
Price: $19.99 (e-book)
---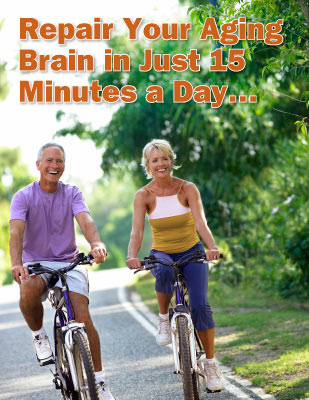 Repair Your Aging Brain in Just 15 Minutes a Day…
In this report, you'll get dozens of strategies that can sharpen your thinking and prevent you from losing your memory and power of concentration as you age. Discover the number-one thing you can do right now to preserve and promote your mental clarity. Plus, you'll also learn:
How to beat the brain-destroying effects of cortisol (your stress hormone);
About the tools you can use to reverse cognitive decline; and
The best way to protect yourself from age-related memory loss.
Price: $19.97 (e-book)
---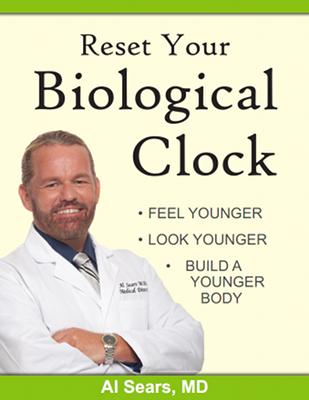 Reset Your Biological Clock
Stay Active, Vital & Energized As You Age
With new breakthrough technology, you can tinker with the aging process, so you can not only keep looking fresh and vibrant, you'll stay active and keep moving like a 50-year-old right through the age of 100. Dr. Sears reveals an exciting breakthrough that can enable you to turn on your anti-aging genes and reduce the effects of 10 to 20 years of aging. You'll find the keys to this rejuvenation in Dr. Sears' Reset Your Biological Clock.
Price: $19.97 (e-book)
---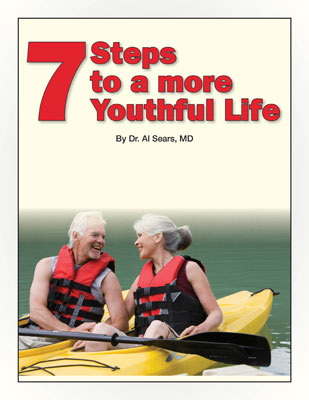 7 Steps to a More Youthful Life
In this report, Dr. Sears shows you advanced tools you can use to slow down the rate at which you age. You'll even discover a brand-new technology that makes it possible to get younger as you get older. The more slowly you age, the more youthful you remain. This can save you from suffering from "old age," disease and disability and help you look and feel years younger.
Price: $29.00 (e-book)
---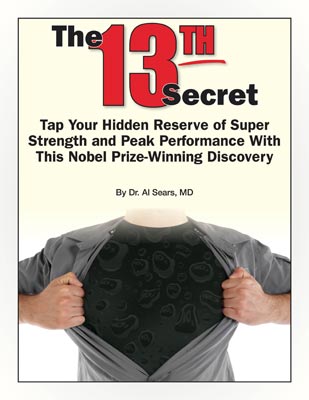 The 13th Secret
Discover the "miracle molecule" that can tap your hidden reserve of super-strength and peak performance. This Nobel Prize-winning discovery will return you to peak form, restoring youthful energy and enhancing your physical performance.
Price: $19.95 (e-book)
---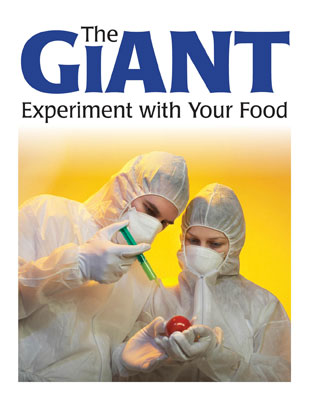 The Giant Experiment with Your Food
Dr. Sears uncovers the lies and deception put out by the Food Industry and tells you how to protect yourself from the long-term health defects of the industries' bigger, fatter, faster more profitable practices. Learn to eliminate the rogue foods that have invaded your daily eating habits and return to your native diet and your native health.
Price: $19.95 (e-book)
---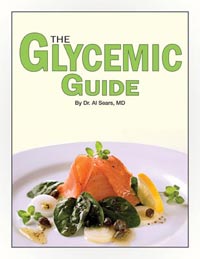 The Glycemic Guide
The Glycemic Index (GI) is one the best tools for fat loss. This handy guide will allow you to quickly foods reference the Glycemic Index and Glycemic Load of common foods. You may be surprised (pleasantly and not!) at the ratings of some of your favorites.
Price: $19.95 (e-book)
---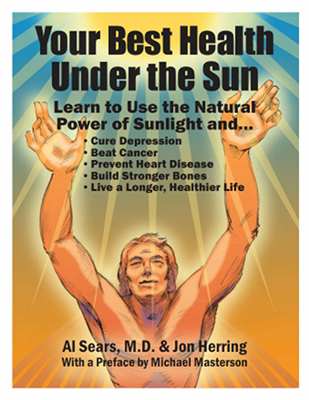 Your Best Health Under the Sun
Put One of the Most Dangerous Myths of Our Time to Rest
Put One of the Most Dangerous Myths of Our Time to Rest
Get everything you need to enjoy the sun safely, while using its power to prevent disease, burn fat and power up your sex life… Your Best Health Under the Sun gives you an easy-to-follow guide for taking full advantage of the sun's disease-fighting power.
Price: $24.95 (e-book)